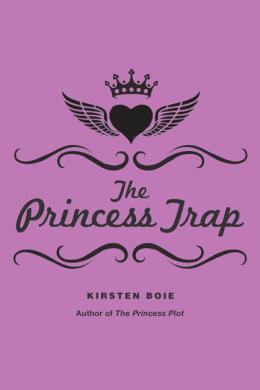 The Princess Trap
Scholastic Inc | ISBN 9780545222617 Hardcover
416 Pages | 5.74" x 8.51" | Ages 10 to 14

Life as a princess = a dream come true, right? Not so much! Between palace rules, a mean-girl roommate at her stuffy boarding school, the ever-present paparazzi-and, BTW, her unrequited crushing on Jonas-Jenna finds herself wishing for plain old anonymity again. Which is why she runs away, only to become a pawn in a scheme to overthrow her uncle, the king! Aided by her sassy BFF, the rebels, and maybe even the queen-bee roomie, Jenna must stop a civil war-when all she really wants is her first kiss!