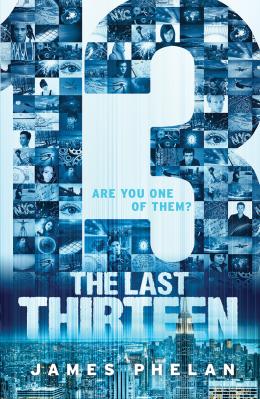 The Last Thirteen Book One: 13
Scholastic Canada Ltd | ISBN 9781443133081 Ebook
216 Pages | Ages 10 to 14
Thirteen books. Thirteen nightmares. One destiny. Are you one of them?
Inception meets The Da Vinci Code in this new series from the publisher of the worldwide bestselling 39 Clues!
Sam is a Dreamer. One of the 13, whose dreams — and nightmares — can become real. These individuals will not only save the world, but change it forever. They are our last hope in the battle against evil. They just don't know it yet.
Sam is the first of the 13 to be uncovered. He begins his desperate mission in Vancouver, and sets off across the globe to find the other twelve Dreamers and locate the scattered artifacts needed to save the world from the ultimate evil. But will they be strong enough to outmaneuver an army of trained agents, thwart security officials at museums, libraries, government facilities, and archaeological sites, and face the terrifying figure that haunts their dreams?
The adventure continues online at www.thelast13.com, where additional content extends the storyline of each book.
Raves & reviews:
Praise for James Phelan:
"James Phelan is one of the hottest thriller writers to arrive on the scene in years." —Vince Flynn
"A fast and furious ride . . . James Phelan has earned a new avid fan." —Steve Berry
"James Phelan has produced a big, juicy, rollicking tale in the spirit of Robert Ludlum. We haven't seen an international thriller like this for a long time." —Jeffrey Deaver