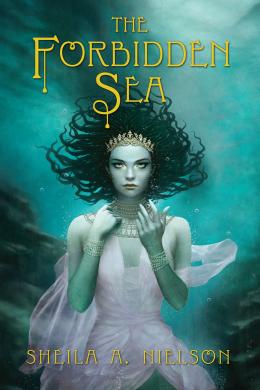 The Forbidden Sea
Scholastic Inc | ISBN 9780545097345 Hardcover
304 Pages | 5.73" x 8.52" | Ages 10 to 18

One terrible, stormy night, Adrianne finds a mermaid trying to drown her sister. Adrianne fights to rescue her sister, and from then on, she is haunted by the sea creature's song, day and night. She has been marked by the mermaid. Adrianne knows that if she doesn't giver herself up to the sea, the mermaid will rain destruction down upon her island. However, things aren't what they seem, and Adrianne learns that death isn't awaiting her under the waves--rather, a watery paradise. Will she choose to turn her back on those she loves and all the hardships on land for a chance at freedom under the sea. A moving, lyrical story by debut author Sheila A Nielson.