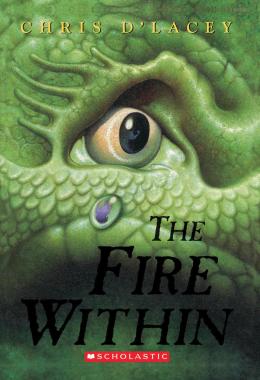 The Fire Within
Scholastic Inc | ISBN 9780439672443 Paperback
352 Pages | 5.33" x 7.62" | Ages 8 to 12

When David moves in with Liz and her eleven-year-old daughter, Lucy, he discovers a collection of clay dragons that come to life. David's own special dragon inspires him to write a story, which reveals the secrets behind a mystery. In order to solve the mystery and save his dragon, David must master the magic of the fire within, not only with his hands but also with his heart.