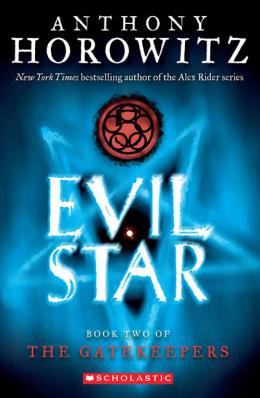 Evil Star: Book Two-of the Gatekeepers
Scholastic Inc | ISBN 9780439680080 Paperback
320 Pages | 5.09" x 7.77" | Ages 9 to 12

Matt thought his troubles were over when he closed Raven's Gate...but in fact they were just beginning. His fate—and the fate of the world is tied to four other kids across the globe. The second is a street kid in Peru. He and Matt have never met; they don't even speak the same language. But destiny is going to throw them together as the evil threat of the Old Ones grows and another Gate suddenly comes into play. Another high-octane blockbuster from the author of Stormbreaker and the other books in the Alex Rider series.