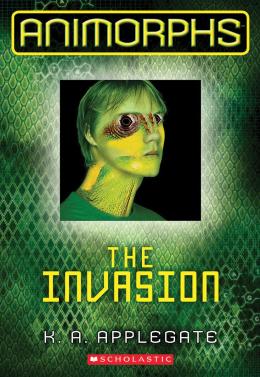 Animorphs #1: The Invasion
Scholastic Inc | ISBN 9780545291514 Paperback
192 Pages | 5.24" x 7.58" | Ages 8 to 12

The Earth is being invaded, but no one knows about it. When Jake, Rachel, Tobias, Cassie, and Marco stumble upon a downed alien spaceship and its dying pilot, they're given an incredible powerthey can transform into any animal they touch. With it, they become Animorphs, the unlikely champions in a secret war for the planet. And the enemies they're fighting could be anyone, even the people closest to them. So begins K. A. Applegate's epic series about five normal kids with a limitless amount of forms and abilities.
Raves & reviews:
Praise for Animorphs
"Engaging... impressive." School Library Journal
"There's clearly something about Animorphs that has kept kids enthralled." Publishers Weekly